A CUP OF NORMAL
Short Stories by Devon Monk
This collection of twenty-two short stories are measured out with a cup of normal and a pound of the fantastic.  From dark fairytales to alien skies, Monk's stories blend haunting yesterdays, forgotten todays and twisted tomorrows.
Poignant, bittersweet, frightening, and funny, these stories pour out worlds that are both lovely and odd, darkly strange and tantalizingly familiar, where no matter how fantastic the setting or situation, love, freedom, and hope find a way to take root and thrive.
 Finalist:

Mythopoeic Fantasy Award for Adult Literature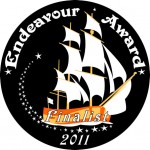 The Endeavour Award
Powell's Books | IndieBound | Book Depository
FICTION RIVER – UNNATURAL WORLDS
Life Between Dreams by Devon Monk
Finally Family by Ray Vukcevich
The Grasshopper and My Aunts by Esther M. Friesner
True Calling by Irette Y. Patterson
A Taste of Joie De Vivre by Kellen Knolan
Here, Kitty Kitty by Annie Reed
That Lost Riddle by Dean Wesley Smith
Shadow Side by Kristine Kathryn Rusch
Sisters by Leah Cutter
The Witch's House by Richard Bowes
Dog Boy Remembers by Jane Yolen
Barbarians by David Farlan
 Life Between Dreams
Mary Still and Tom Curious are part of an inter-dimensional agency that monitors terrors and imaginings and the real-world disasters those nightmares create. But when they are forced to  decide what is worth sacrificing for love, dreams, and each other, even the smallest mistake could bring on the end the world….
Available April 23, 2013