It's here! It's out! PAPER STARS, the second Ordinary Magic holiday novella (The first is Rock Candy. Have you read it?) is available as an ebook at most (soon all) your favorite online stores.
And it's only $1.99!
Here's the amazing cover: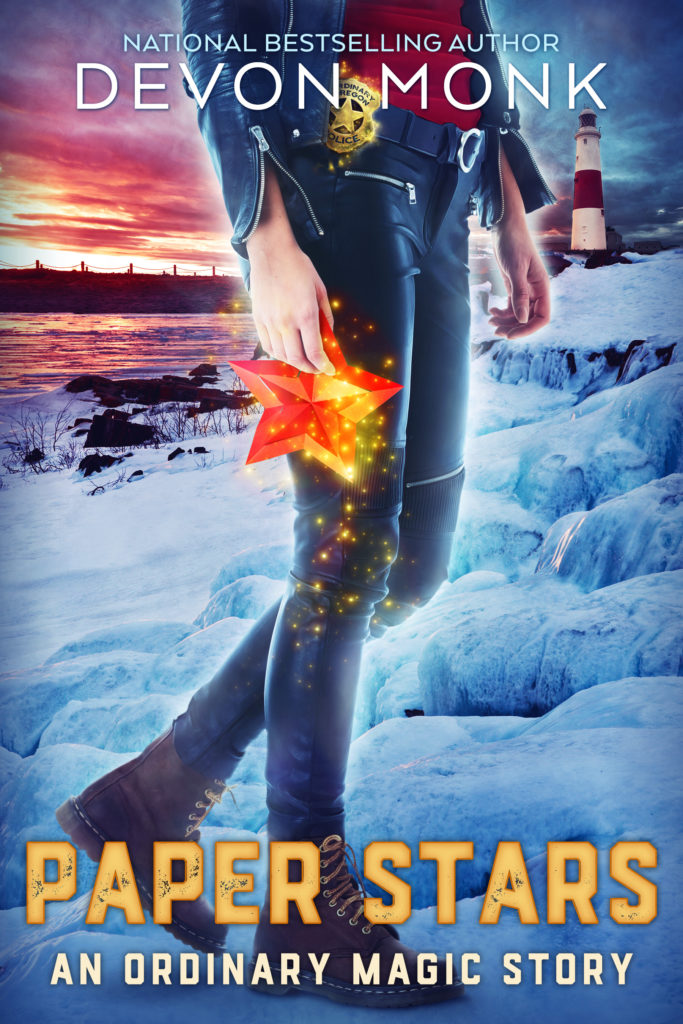 Here's what this novella is all about:
One magical holiday. Some assembly required…
Police Chief Delaney Reed loves the holidays in Ordinary, Oregon, the beach town where gods vacation and monsters reside. But this year, she has a lot on her plate. It isn't just the creature who follows her home, or the terrible storm barreling toward town. It isn't that Mrs. Yates's penguin has been stolen. Again.
It's that her boyfriend, Ryder Bailey, has been gone for two months and is growing more distant. She's beginning to think she knows why.
But when a demon, a dragon, and a god bearing unusual gifts get thrown on top of her to-do list, Delaney decides to roll up her sleeves and make this holiday unforgettable. One disaster at a time.
It's out a little later than I'd hoped it would be. I'm going to blame that on my broken ankle. Or if you're being specific: fractured distal fibula. I broke it while walking in the graveyard (cue the spooky music) and will be having some surgery to fix it up.
But, no worries! All is well. And hey, there's this nice little holiday story available for your enjoyment. Happy reading! 🙂