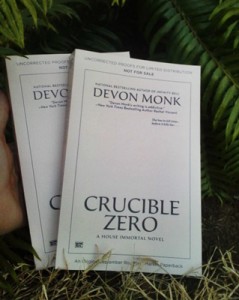 The Random Number Generator has spoken! Here are the six winners:
1. Kaysi Peister – who said: Lets see if this works shall we?
I rather enjoyed the first two books in this series and really can't wait for the final one to come out so I can see how it all ends. I do love your writing Devon. I'll buy the book if I don't win a copy

You should have been here today, the weather was amazing.
2. Bryan M – who said: I just finished Infinity Bell, before that the Mistborn series (1-3), and now on to Magic Breaks. Got to watch Minions and Ant-Man before hooking up the trailer and driving to Alaska. Looking forward to all of the used bookstores along the way!
3. Liz  – who said: Thank you for the opportunity! I love all your books. Can't wait to read this book. Lalavill