And without further ado, here is the cover for BACK LASH: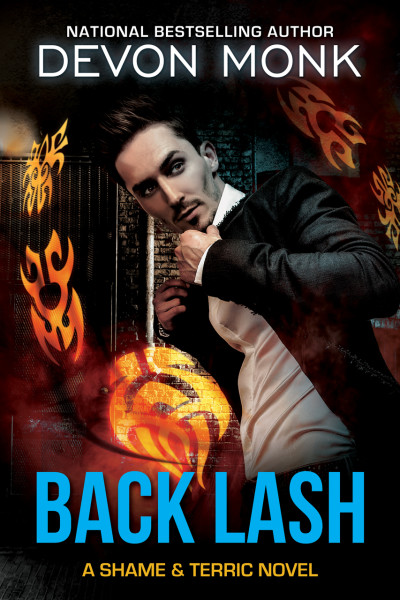 I received a few questions from my last blog post, and I thought I'd answer them here.
BACK LASH comes out in all ebook formats on November 12, 2015. There are no pre-order links, but the novel should be live and ready to purchase on Thursday.
I intend to write a follow up Shame & Terric novel, and combine them in a print version some time next year. So, yes, there will be a print version of BACK LASH, but not for awhile.
Steampunk…okay, this isn't really a question about BACK LASH, but I get it often enough I thought I'd address it here too. 🙂 When will there be another book in the Age of Steam series? Right now…I'm not sure.  If I can fit it into my schedule, I hope I can write the book in 2016. I currently have two other novels on my plate and the deadline for those is ticking down. I do love Cedar, Wil, Mae, Rose, and Hink, and of course those Madder brothers. I don't intend to abandon their stories. Please be patient with me. I promise as soon as I can get that book written and in your hands, I will do so. 🙂
Stay tuned! Tomorrow, the 10th, I will reveal an exclusive sneak peak from BACK LASH.