Ordinary Magic
Click on a cover to read the back of the book and excerpt
Death and Relaxation — Book #1 — June 20, 2016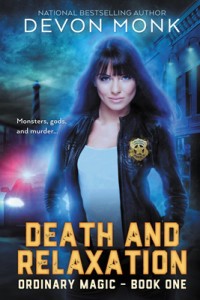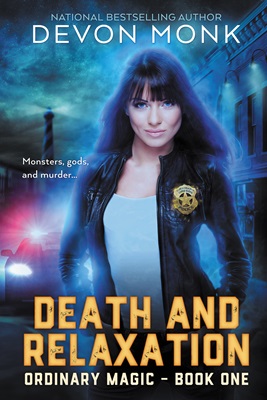 Monsters, gods, and mayhem…
Police Chief Delaney Reed can handle the valkyries, werewolves, gill-men and other paranormal creatures who call the small beach town of Ordinary, Oregon their home. It's the vacationing gods who keep her up at night.
With the famous Rhubarb Festival right around the corner, small-town tensions, tempers, and godly tantrums are at an all-time high. The last thing Delaney needs is her ex-boyfriend reappearing just when she's finally caught the attention of Ryder Bailey, the one man she should never love.
No, scratch that. The actual last thing she needs is a dead body washing ashore, especially since the dead body is a god.
Catching a murderer, wrestling a god power, and re-scheduling the apocalypse? Just another day on the job in Ordinary. Falling in love with her childhood friend while trying to keep the secrets of her town secret? That's gonna take some work.
Devils and Details –Book #2 August 31, 2016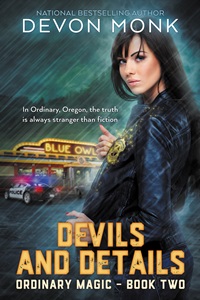 Caught between the devil and the deep blue sea…
Police Chief Delaney Reed is good at keeping secrets for the beach town of Ordinary Oregon–just ask the vacationing gods or supernatural creatures who live there.
But with the first annual Cake and Skate fundraiser coming up, the only secret Delaney really wants to know is how to stop the unseasonable rain storms. When all the god powers are stolen, a vampire is murdered, and her childhood crush turns out to be keeping deadly secrets of his own, rainy days are the least of her worries.
Hunting a murderer, outsmarting a know-it-all god, and uncovering an ancient vampire's terrifying past isn't how she planned to spend her summer. But then again, neither is falling back in love with the one man she should never trust.