Find Devon's Newest titles for 2015
BACK LASH – November 12, 2015
Book #1 in the Shame and Terric series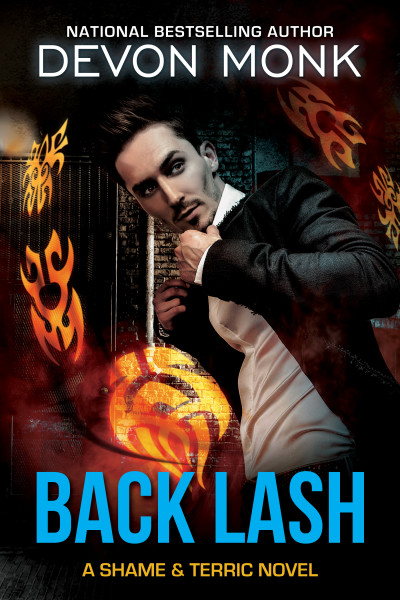 Magic isn't a blessing with drawbacks, it's a curse with upsides.
Shame Flynn and Terric Conley hadn't meant to become the living, breathing vessels for Death and Life magic. But they hadn't meant to die, be reborn, break magic, save the world, and kill a few psychopaths along the way, either.
The one thing they had meant to do was to seal magic away so it could never be used to kill again.
When a string of dead bodies–people killed by magic–appear throughout Portland, Oregon, Shame and Terric must scramble to uncover who broke the locks on magic and how.
Before Terric's sister becomes the next target.
Before the Russian mob locks them in their sights.
Before the question of who can control magic is decided by bullets and blood.
Book #3 in the House Immortal trilogy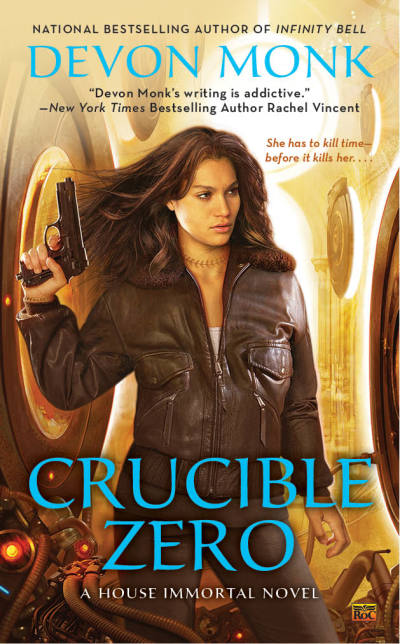 Matilda Case never thought of herself as a hero. But because she is galvanized—and nearly immortal in her stitched, endlessly healing body—she doesn't have much of a choice. Even if she doesn't want to save the world, she's the only one capable of traveling in time to do so.
But her rescue attempt hasn't gone as planned. She's stuck in an alternate universe, and her world is in danger of disappearing. Worst of all, an unfathomably powerful man who can also travel through history doesn't want her to put things to rights. He's willing to wage bloody war to stop Matilda, unless she surrenders control of time to him.
Now, with the minutes ticking, Matilda must make impossible decisions, knowing that one wrong choice will destroy her—and any chance of saving everything she loves. . . .
Paperback re-release Book #3 in the Age of Steam series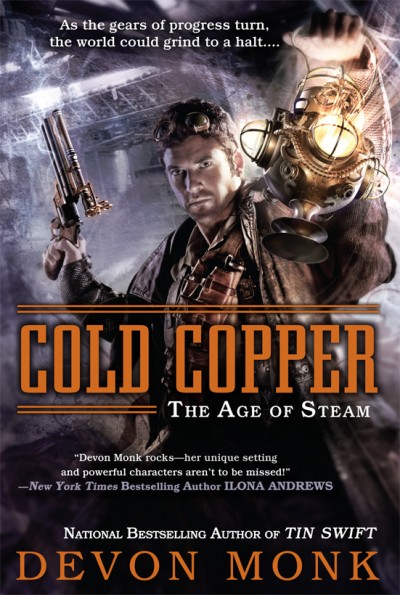 In steam age America, men, monsters, machines, and magic battle to claim the same scrap of earth and sky. In this madness, one man struggles to keep his mission intact….
Bounty hunter and lycanthrope Cedar Hunt, accompanied by witch Mae Lindson and the capricious Madder brothers, is on the hunt for the Holder, an uncanny device capable of deadly destruction—until a glacial storm stops his crew in its tracks, forcing them to take refuge in Des Moines, Iowa, a town ruled by the iron fist of mayor Killian Vosbrough and plagued by the steely Strange.
Cedar soon learns that Vosbrough is mining cold copper for the cataclysmic generators he's manufacturing deep below Des Moines, bringing his search for the Holder to a screeching halt. Now Cedar and his crew must chip through ice, snow, and bone-chilling bewitchment to expose Vosbrough's dangerous scheme—before he rules the land and sky…
Book #2 in the House Immortal trilogy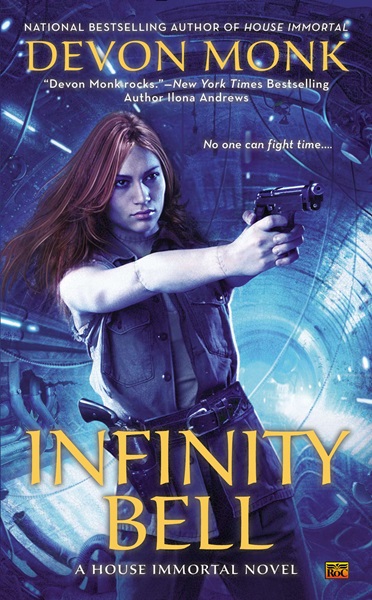 Matilda Case isn't normal. Normal people aren't stitched together, inhumanly strong, and ageless, as she and the other galvanized are. Normal people's bodies don't hold the secret to immortality—something the powerful Houses will kill to possess. And normal people don't know that they're going to die in a few days.
Matilda's fight to protect the people she loves triggered a chaotic war between the Houses and shattered the world's peace. On the run, she must find a way to stop the repeat of the ancient time experiment that gifted her and the other galvanized with immortality. Because this time, it will destroy her and everything she holds dear.
Caught in a cat-and-mouse game of lies, betrayal, and unseen foes, Matilda must fight to save the world from utter destruction. But time itself is her enemy, and every second brings her one step closer to disaster….