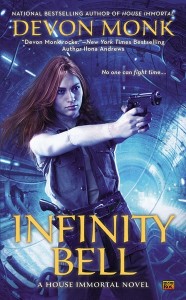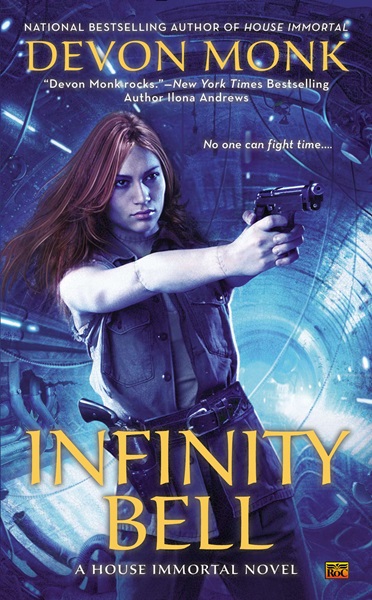 INFINITY BELL, book #2 in the House Immortal trilogy just got a great 4.5 star review AND a Top Pick in RT Book Reviews. It was referred to as: "…excellent, top-notch urban fantasy." Wow! I am so excited and pleased that the reviewer enjoyed the second installment of the series.
INFINITY BELL will be out March 3rd and is available for pre-order now.
And in other good news…..
I am also very excited to share the cover for CRUCIBLE ZERO – book #3 in the House Immortal trilogy: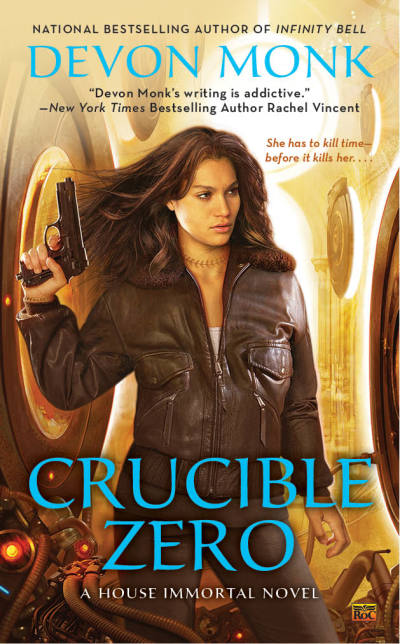 I LOVE this cover and think the artist, Eric Williams has done a terrific job with Matilda and the series. He certainly didn't disappoint with this last installment.
Here are the three covers together: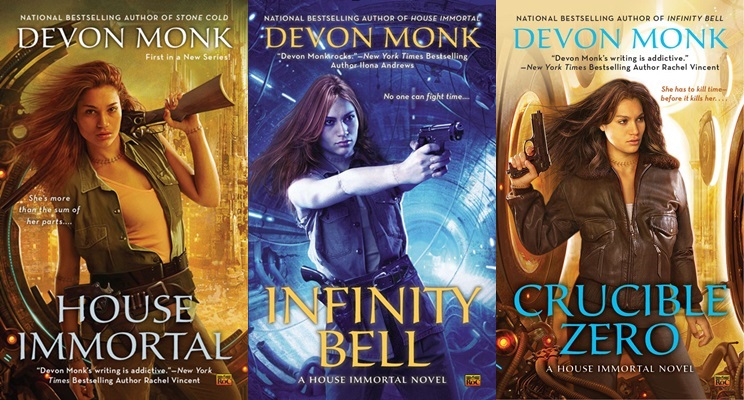 Pretty great, right?
It's still a little early for CRUCIBLE ZERO pre-orders (it's out September 2, 2015) but it is available to pre-order on Amazon.
I know I've been a little quiet on the blog lately, but I promise you I have some terrific news coming up that I can't wait to share. Also, I am trying to be more consistent about blogging (hello, New Year's resolution) and plan to keep up here, and with my newsletter which you can sign up for right there at the top where it says "subscribe to newsletter".
The newsletter comes out about four times a year and contains exclusive excerpts, stories, freebies, prizes, and other fun stuff and usually has more behind-the-scenes stuff than my blog. If you haven't signed up, there's still time. The next issue will probably go out in a week or so.