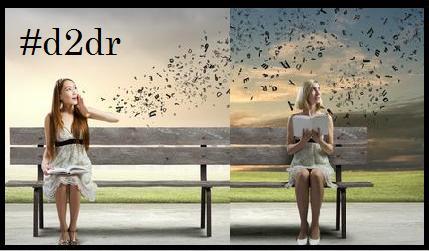 Next Tuesday, I am going to do a fun thing, an exciting thing, a READING thing. And you are invited to do that thing with me!
It all started with an idea: what if a few Deadline Dames read a book live together at the same time and post comments, funny observations and otherwise chat it up on Twitter?
The adventurous Rinda Elliott, offered up the first book in her new YA triliogy, FORETOLD, for the live read.  Her second book, FORECAST, comes out in August, so this is the perfect time to read book #1.
Karen Mahoney and I jumped on the chance to read it together along with Rinda, who might even offer up some behind-the-scenes secrets about writing the book.
There will be prizes! Oh, yes, there will.  Two $25 gift certificates to a favorite bookstore and two copies of FORECAST will be given to readers who re-tweet along with us.
So, next Tuesday, stay tuned for the very first Dame-to-Dame Read, live on Twitter.  Follow the hashtags: #d2dr or #Foretold to stay up with the fun. You can also follow along on the Deadline Dame web page if you don't have a Twitter account. I'll be posting my tweets to Facebook, so you can hear all about it there too.
And, hey…if you want to read along with us and offer up your comments and hang out with Rinda, (@rindaelliott)  Karen (@kazmahoney)  and me (@devonmonk), we would love to have you!
For more info, check out the Dame page here.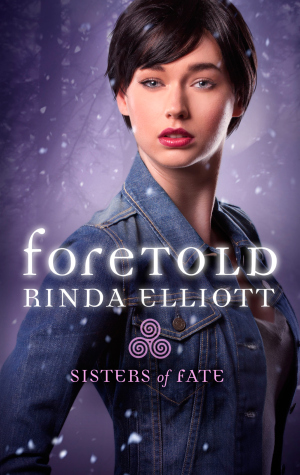 It is written that three Sisters of Fate have the power
to change the world's destiny.
But only if they survive…
The Lockwood triplets have had the prophecy drummed into their heads since birth. Still, Raven, the eldest of the sisters, can't believe it's really happening. She's the reincarnation of a Norse goddess? One of the sisters is destined to die? When it starts snowing in summer in Florida, the sisters fear the worst has come to pass. Ragnarok, the Norse end of the world, has begun.
Raven finds herself the secret protector of Vanir, a boy with two wolves, a knowledge of Norse magic and a sense of destiny he can't quite explain. He's intense, sexy and equally determined to save her when it becomes clear someone is endangering them. Raven doesn't know if getting closer to him will make a difference in the coming battle, but her heart isn't giving her a choice.
Ahead of the sisters is the possibility of death at the hand of a warrior, death by snow, death by water or death by fire.
Or even from something else…
Sisters of Fate
The prophecy doesn't lie: one is doomed to die.