I don't know about you, but around here it felt like the new year didn't *really* start until Monday the 6th.  So here I am 9 days into the new year and it feels like we've only had 2014 rolling for about three days.
Last post, I talked a little about what I had gotten done writing-wise in 2013.
In this post, I'll take a best-guess at what is coming out in 2014.
Books
STONE COLD – book #2 of the Broken Magic series (Shame & Terric books)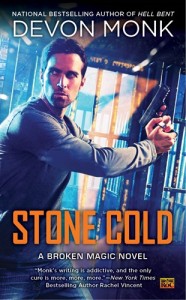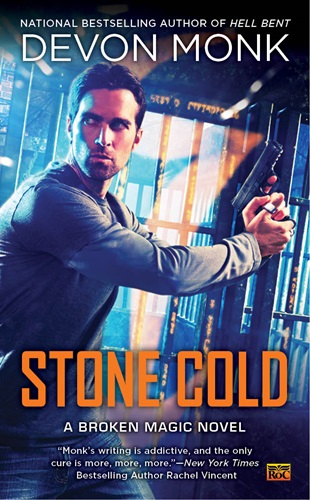 Release day: April 1, 2014
This is book #2 and the end of the two-book spinoff from the Allie Beckstrom series.  Book #1 HELL BENT is quite a bit darker than the Allie books since Shame lives a darker life than Allie ever would. After all, he is Death magic incarnate.
In STONE COLD…well, things get darker. Due to choices made and actions taken, Shame and Terric come up against some hard odds in this book. On their search for justice (okay, maybe for revenge too) quite a bit of bad stuff happens. But one of the things I love about Shame and Terric is that they never give in. No matter how dark things seem, they never stop fighting for what is right for magic, their city, and the people they care about.
TIN SWIFT – book #2 of the Age of Steam series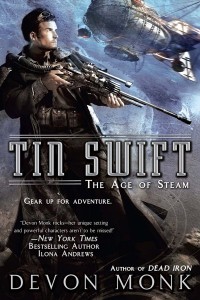 Release day – June 3, 2014
TIN SWIFT has been out for a bit, and my awesome publisher is re-releasing it in the smaller (cheaper) paperback size! I'm very excited about that, because I love paperbacks!  This book follows the adventures of Cedar Hunt, Rose Small, Mae Lindson, Captain Hink, and the wily Madder brothers as they trek across America looking for the lost pieces of a strange weapon that could destroy the nation, while something even stranger hunts them.  A steampunk adventure chock-full of airships, wild devices, guns and gears.
HOUSE IMMORTAL – book #1 of the House Immortal series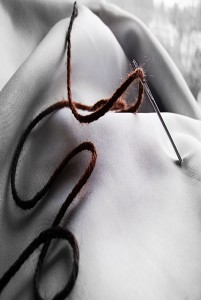 Release Day – September 2014
You read that right! I have a new 3-book series coming out!  The first book, HOUSE IMMORTAL will be on the shelves in September.  What can I say about these books?
They are fantasy with a strong female lead. I describe them as: near-future, Frankenstein farm girl, gently dystopic, steampunk-light, save-the-world books.  My editor called them "Allie Beckstrom meets Firefly" and I sort of love her description even more!
Here, let me share the back cover copy for the book:
One hundred years ago, eleven powerful ruling Houses consolidated all of the world's resources and authority into their own grasping hands. Only one power wasn't placed under the command of a single House: the control over the immortal galvanized…
Matilda Case isn't like most folk. In fact, she's unique in the world, the crowning achievement of her father's experiments, a girl pieced together from bits. Or so she believes until Abraham Seventh shows up at her door, stitched with life thread just like her and insisting that enemies are coming to kill them all.
Tilly is one of thirteen incredible creations known as the galvanized, stitched together beings, immortal and unfathomably strong. For a century, each House has controlled the galvanized. Only now, the Houses are tangled in a deadly struggle for dominion over death—and Tilly and her kind hold the key to unlocking eternity.
The secrets Tilly must fight to protect are hidden within the very seams of her being. And to get them, her enemies are willing to tear her apart piece by piece…
Of course, I have some other writing projects up my sleeves that I hope to announce soon.  So please stayed tuned, and thank you, thank you for reading!