The first book in my new urban fantasy spinoff series, HELL BENT will be out soon (November 5th!) I always get nervous before a book release, so I've been doing some stress-knitting.
When I stress knit, I tend to knit Very Dorky Things.  Often Very Dorky hats.
This time, I might have outdone myself.
I knit this: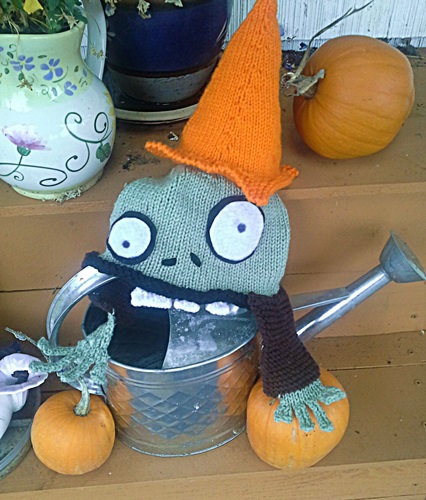 This is a Plants vs. Zombie hat.  It is the Conehead Zombie from that game, which is a fun game I have played many times.
Here I am wearing the Conehead Zombie hat: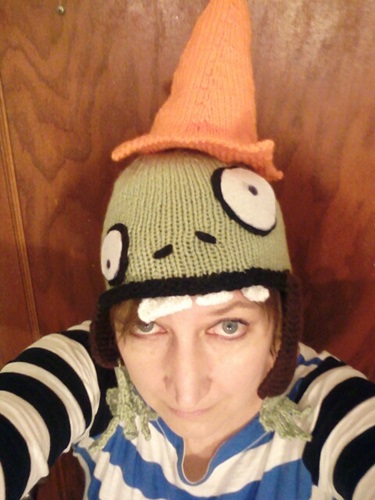 Sorry, Conehead Zombie–no brains for you! Stress has already eaten them! Ha!