HELL BENT, the first book in the spinoff series from the Allie Beckstrom books is out in just 8 days!  Which means I'm doing my deep breathing to keep the release day panic at bay. 😉 However, the amazing
Tiffany Rose
at
Art Over Chaos
is doing something way cooler than deep breathing.  She's doing a countdown until release day! Once a day, until November 5th, she will post a picture, quote, or thought about the book.  Here is the first pic she posted a couple days ago: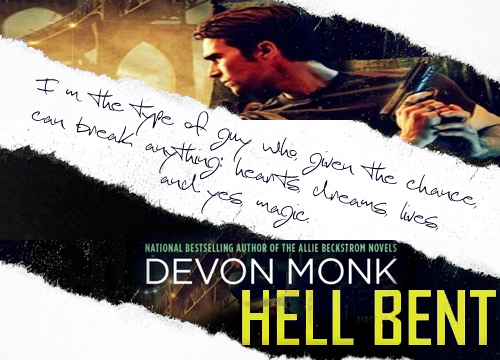 How awesome is that?  There are two more great images you can find by clicking her
Tumblr
or following her 
on Twitter
.  And she has lots more coming up! Give her a follow, won't ya? I'll do my best to do a daily update here too. Then we can all countdown together!