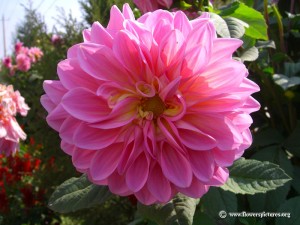 My grandmother was one of those incredibly patient people.  She'd grown up on a farm in a day and age when you didn't always have what you wanted or needed at the tap of your fingers, whether it be food, family, or fun.
She loved growing flowers and won ribbons at the State Fair for her dahlias and flower arrangements.  She cooked, canned, crocheted, and worked full time while she raised a family.  When I was young, I remember seeing her in the yard with her favorite spade–a narrow shovel that she would use to slowly, inch-by-inch, cut and dig through the flowerbeds from sunrise to sunset, weeding, turning, shaping.
I marveled at her ability to spend an entire day shoveling her way through the beds, leaving behind perfectly sieved dark soil that would go on to grow almost anything she planted in it.  I think I was eight when I asked her how she did it, how she worked hour after hour even though her progress was measured in mere inches.  Didn't she get discouraged?
She chuckled and told me that for one thing, she always waited for the right day to do the work.  The soil was best when it wasn't too hot and dry, nor too heavy and wet.  And then she said she just picked a pace, set herself to it, and carried on until the sun went down.
Patient. Tireless. Inch by inch.
She is the one who taught me that if you want to create beautiful things like ribbon-winning flowers, or lovely backyards, or even well-written stories, it takes time and effort.  The best you can do is pick your favorite tool, work in a medium that's neither too hard nor too soft, and set off at a steady pace.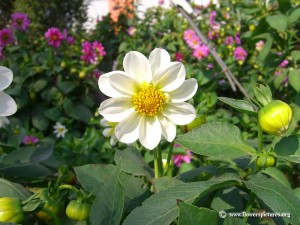 Sometimes you will only progress in inches.
But you will progress.
You will create.
And you will succeed.
Patiently.