I'm not s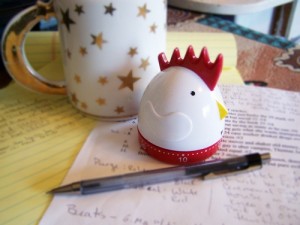 ure why, but there is something about the end of July that always makes me think about my goals, and the steps toward achieving them. Maybe it's the knowledge that there is only one month of summer left, one month before the season slowly drifts toward shorter autumn days and longer winter nights.  A sense that time is, if not exactly running out, passing by.
So I've stuck a note on my monitor listing the current deadlines for the three books I'm working on in various stages, and I've made myself a deal about posting here on the blog three times a week, Monday-Wednesday-Friday.  We'll see how long I can keep that streak going. 😉
To that end, if you have a question for me, feel free to leave it in the comments and I'll do my best to answer it.
But for today, here's a quick recap of Writing Stuff.
HELL BENT – I just turned in page proofs, or what some people call galley proofs.  That is the very last I will see/can fiddle with this book before it hits the shelves in November.  Yay!
I am currently writing the first book of a new urban fantasy series. I haven't said much about this book, but I will post about it very soon now.
STONE COLD, book #2 in the Broken Magic series (book #1 is HELL BENT).  I have a month to make my way through the editorial revisions for the book, so that's going to be August's main project.
COLD COPPER – is still out and available in stores and online. I've received some very nice reviews on the book. Thank you reviewers, and thank you readers!
Oh…and did I mention that I've seen the draft of STONE COLD's cover already?  Good stuff, people! I will share when I get the okay to do so.