I have this 1964  cookbook that belonged to my grandmother or one of my aunties, I think.  The cover has fallen off and the spiral binding has disintegrated. It was printed here in Salem by a local press that is still  around (Your Town Press) and it carries this exciting title:
FABULA'S FAMOUS RECIPES by Oregon's Finest Cooks!
Oregon Farm Bureau Women!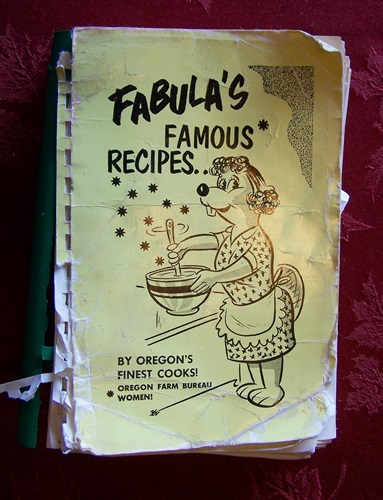 And yes, that is a 1960's beaver housewife you're looking at there. 😉
This book is a collection of recipes from the ladies all across Oregon, and it's filled with humorous quotes, information about Oregon's counties with pictures…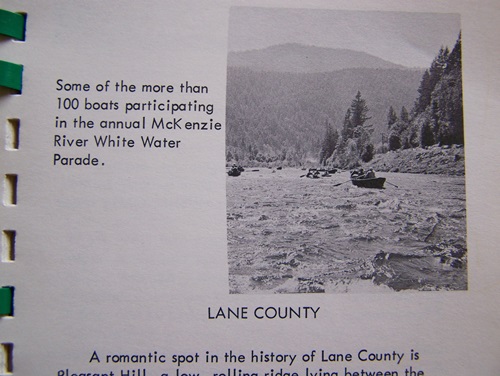 …and even an ad or two: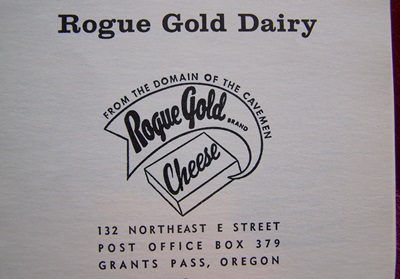 This book has my favorite snickerdoodle cookie recipe in it, and my favorite pixie cookie recipe.
But for some reason I'd never really looked through the rest of it.  So I've decided that this year, I am going to cook as many recipes out of it as I can.
Our first recipe is:
Oregon Centennial Cake by Mrs. Nathan Lemert from Lane County:
Fist Mixture:
2 1/2 C. hot APPLESAUCE
1 C. shortening
4 tsp. soda
Melt shortening into hot applesauce and add soda.
Second Mixture:
2 C. SUGAR
3 C. FLOUR
1 tsp. cloves
1 tsp. nutmeg
1 tsp. salt
1 tsp. vanilla
1C. raisins or candied fruits
1 C. WALNUTS
Add first and second mixture and mix. Pour into greased round pan and bake at 350 degrees 1 hour. Frost with maple icing.
Modifications I made to the recipe: I used butter instead of shortening (Yum!) and my applesauce was the sauce I canned last year. I had added some sugar and cinnamon in my applesauce when I canned it, so I went ahead and added a little more cinnamon in the cake recipe (about a tsp.) I do recommend going easy on the cloves as they pretty quickly take center stage.
I heated my applesauce in the microwave and I baked the cake in a 9×13 pan.
Go ahead and taste the batter to see if you like the spice balance, as there are no eggs in the recipe.  Fun fact: the hot applesauce mixed with the soda creates a reaction of bubbling or fizzing.  That's where the rise of the cake comes from.
I only had to cook the cake for 45 minutes–or until a toothpick poked in the center of it came out clean. I haven't frosted it yet, but we took a couple bites to see how it turned out. I went a little overboard on the cloves, (oops!), but otherwise it is rich and sweet and spicy. I think it would taste great with vanilla ice cream, butter frosting, maple frosting or whipped cream.