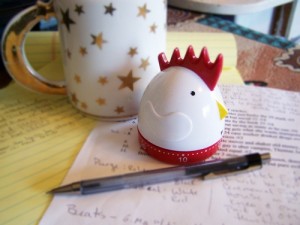 Here we are almost at the end of February, and I thought I'd do a little recap of my writing year so far.   As of today, I have:
Finished writing HELL BENT (although there will be revisions, copy edits and proofs yet to go)
Finished page proofs for DEAD IRON's release in paperback format (in June! Yay!)
Finished the copy edits for COLD COPPER
Written a short story that will be available in April 2013
Cleaned up HANG FIRE (that online steampunk short story from last year) for epublishing
Almost finished page proofs for COLD COPPER
Started rewriting an old novel
Each project has been fun and challenging in its own way, but I thought I'd take a moment to talk about the last item on the list: started rewriting an old novel.
This is a novel I wrote almost ten years ago. Younger writer me had written several novels, but was still trying to get a grip on how to create tension, information flow, strong dialogue, plot arcs, and three-dimensional characters. Younger writer me thought she had most of that figured out, and in some ways, she had. The book isn't *bad*, it's just not *good* yet.
I've always liked this book, and since I had a week free (in the above bullet point schedule) I decided to see if the old book could be cleaned up a bit.
At first, I just messed with language flow, cleaning up descriptions, boosting verbs, and fiddling with dialogue. I wasn't going to do a structural revision, I was just going to make this version of the book shine.
But after digging in a bit, I couldn't help but work on the book on a deeper level.  I kept wondering why younger me made this choice when *that* choice solved all the problems. I wondered why younger me seemed to back away from conflict, dropped dialogue cues, wasn't pushing the protagonist to protag, and seemed determined to hint at things, but never just come out and put them on the page.
In my bewilderment, I realized this: the steps and process of writing a book that seem normal to me now,  were not in the younger me's writing toolbox yet. Younger me didn't know she was/wasn't doing those things, because younger me was just beginning to learn about them.
It gives me hope, really.  It is pretty clear proof that I've improved (in some ways) and perhaps will continue to improve as a writer. Even more hopeful to me is how I've come by these improvements. Basically, the only difference between younger writer me and today writer me (besides a few extra pounds and wrinkles) is that today writer me has written more than a dozen books since the book younger writer finished.
That's it.
Writing has gone a long way to improve my writing. And hopefully, in the coming years I'll look back at today writer me, and see how much more I've learned by simply going forward, word-by-word.