As I mentioned recently, a local elementary school burned to the ground. The amazing Dina James, and Skyla Dawn Cameron along with the rest of the  Evil League of Evil Writers have put together a terrific auction to raise money for basic necessities for the the kids and teachers to get them through the year.
For a full list of auction items  click here
For a direct donation to the school (be sure to select Crestline from the drop down option), click here
To donate books, click here
What have I donated to the auction? These things:
Chapthulhu, the Lip Balm Buddy of Evil: click here
All hail to the elder god of evil and his gloriously cozy lip balm carapace!  This lip balm buddy was designed and hand-knit by Devon Monk, who thinks everyone should have a little evil in their pocket.  Chapthulhu's terrifying tentacled head tips back to conveniently expose the contents of its stomach, while Chapthulhu's spine is fitted with a handy loop to make this uniquely portable evil suitable for key chains, backpacks, or anywhere else the madness of dry lips may cry out for relief. (chapstick not included)
"Oh, you can't help that,' said the cat. 'We're all mad here."
–Lewis Carroll, Alice in Wonderland
This Cheshire Book Cat was hand-knit by Devon Monk and is filled with glass pebbles. Why? Well, it makes him the perfect weight to hold open books, secure maps against strong breezes, or clunk a fellow-adventurer across the noggin if the need should arrive. Do you know what this grinning feline has in common with a raven or a writing desk?  No? Well, perhaps if you have him for your own, you shall someday tell me.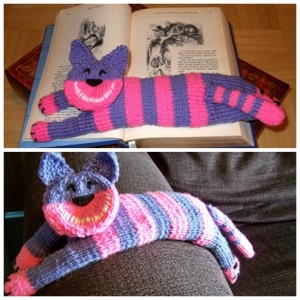 Deadline Dame's Book A Day for a Month: click here
The Deadline Dames have gathered up enough books to keep you reading for a month! This is your chance to get your hands on thirty-one signed novels, one ebook advanced copy, and two novellas from seven authors.  The exciting bundle includes:
Keri Arthur – urban fantasy: DARKNESS UNBOUND, DARKNESS RISING, DARKNESS DEVOURS, DARKNESS HUNTS
Jenna Black – young adult: GLIMMERGLASS, SHADOWSPELL, SIRENSONG
Rinda Elliott – debut urban fantasy: DWELLER ON THE THRESHOLD (ebook, early copy!)
Jackie Morse Kessler – young adult: HUNGER, RAGE, LOSS
Karen Mahoney – young adult: THE IRON WITCH, THE WOOD QUEEN, FALLING TO ASH
Devon Monk –  urban fantasy & steampunk: MAGIC TO THE BONE, MAGIC IN THE BLOOD, MAGIC IN THE SHADOWS, MAGIC ON THE STORM, MAGIC AT THE GATE, MAGIC ON THE HUNT, MAGIC ON THE LINE, MAGIC WITHOUT MERCY, MAGIC FOR A PRICE, and DEAD IRON, TIN SWIFT
Rachel Vincent – young adult: Soul Screamers volume 1# & #2 (which includes MY SOUL TO LOSE, MY SOUL TO TAKE, MY SOUL TO SAVE, and MY SOUL TO KEEP, MY SOUL TO STEAL, REAPER), IF I DIE, BEFORE I WAKE, and WITH ALL MY SOUL (early copy!)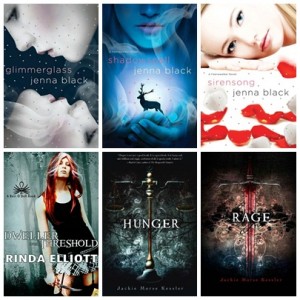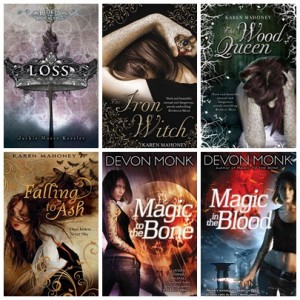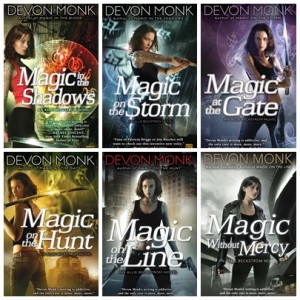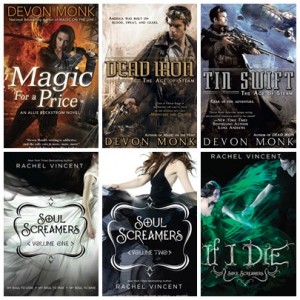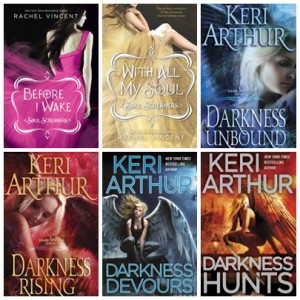 The auction for these items ends February 15th.  So there is plenty of time to check it out!