COLD COPPER is the third book in the Age of Steam steampunk series, and it comes out July 2, 2013.  Here's the awesome cover by the amazing Cliff Nielsen: (really, go check out his Tumblr and see his fantastic art. Totally worth your time.)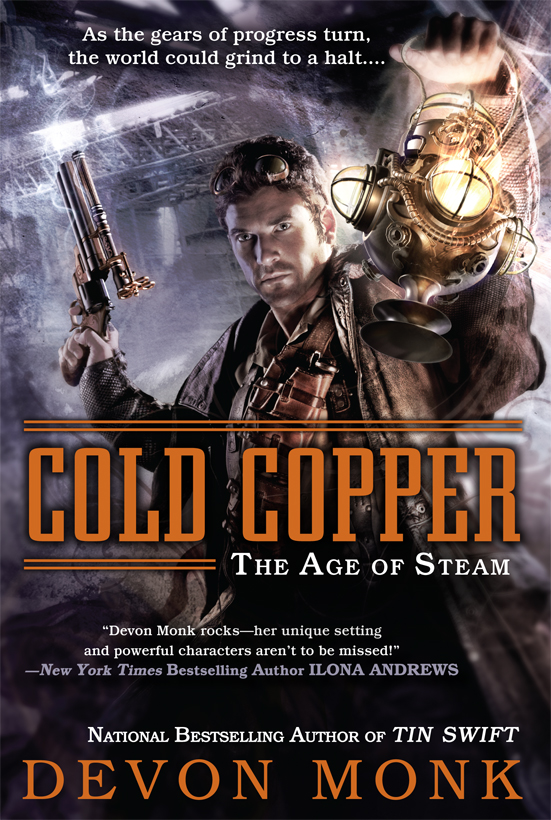 Sometimes deadlines stack up and I'll have several things due at once. I don't mind deadlines, but I greatly prefer when they are staggered. After all, there is only one me, and only 24 hours in a day.  When I have five things due yesterday, there isn't enough chocolate in the 'verse to keep me sane.
Happily, I met my last deadline and submitted HELL BENT to my editor by Monday the 21st. The very next day, copy edits for COLD COPPER arrived.  So I took off my urban fantasy Shame Flynn's black beanie, and traded it for my steampunk Cedar Hunt's beat-up Stetson.
Copy edits should be done early this week and will be sent back by deadline.  Then, dear readers, I will switch hats again–this time changing into a short story bonnet.  Or beret, or fez, or one of those knitted hats that looks like a startled Muppet…..