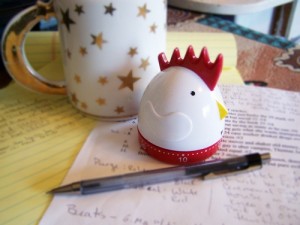 I'm not particularly prone to making new year resolutions.  I'm a goal-oriented kind of girl, and usually just set a goal and aim for it.  But this year I resolved to try a few new things for my health, for my writing, and yes–for my blog!
The first resolution for my blog is I am going to post 2-3 times a week.  I'll try to keep it simple: Monday, Wednesday, Friday for sure, and only add in other days if I have something worth saying that can't wait.
The next change is I hope to share more excerpts, works in progress, and other pieces of fiction.  My planning isn't solid on this yet, but the intention is there, and I resolve to make good on it.
I am also going to add a Frequently Asked Questions section to my page.  There are a few questions I get in my weekly email: "Why isn't book 8 & 9 of the Allie Beckstrom series out in audio format", "Is Magic for a Price really the last book in the series" and etc., but I have a feeling that there are plenty of other questions that people might want answers to.
So please, if you have time, ask me anything that you've been curious to know about the Allie Beckstrom books, the Age of Steam books, the Broken Magic books, my short stories, and yes, even knitting!  You'll be helping me create a comprehensive FAQ section.
And since I really appreciate the help, I'll randomly choose three people from the comments on Friday, January 11th before midnight PST, and will mail them the signed book of their choice from my Allie Beckstrom series, Age of Steam series, or my short story collection.
If any of the three people don't respond in a week's time, I will re-choose a winner in a first-comment, first-win post on Friday January 18 before midnight PST.  I will mail international.