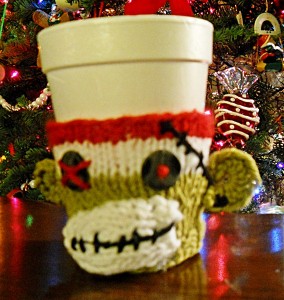 Even I can't believe how long it's been since I last posted on the blog!
A few things have happened, like Thanksgiving here in the States.  It was a lovely meal with lovely family gathered together.  We held the big sit-down dinner at our house and the food (potluck) was wonderful! I am lucky to have a family full of great cooks!
Of course about a week before the holiday, I had the urge to spruce up the house a bit.  Usually I resist the urge and then the day before the event I find myself wielding a paintbrush.  So this year I gave in early, and with the hubby's help, we painted our hallways and lower kitchen cupboards.
Hallway is a nice pumpkin-brown and white, and the lower cupboards are fire engine red.  Yes. That's how we roll.
What else have I been doing? Writing!
The revisions for COLD COPPER, book #3 in the Age of Steam steampunk series landed at the same time as I needed to be putting together cover copy material for the new Shame and Terric book.  On top of that, of course, is the fact that I am currently still writing the Shame and Terric book and it is due the first of the year.
Last week I knocked out COLD COPPER revisions, rolling through 114,000 words, adding a few things I thought it needed, and addressing my editor's suggestions.  Sent that off on Thursday.
Friday and over the weekend, I pulled together cover material for the Shame and Terric book.
For cover material, I gather up:
Series title ideas
List of possible book titles
Short "back cover style" description of book
Descriptions of main characters, clothing, and weapons, etc.
Photos of main characters
Scene ideas for the cover
Photos of scene ideas for the cover
A "chunk" of the book-in-progress for the back cover editors to pull excerpts from
Sent that off today.
Now the only deadline I have on my plate is to finish the Shame and Terric book by early January.  The book isn't even halfway written. So I have a daunting mountain to climb in the next couple weeks, right in the middle of the holidays, natch.  But I must be perfectly honest here: the Shame and Terric book is a lot of fun to write, and Shame makes me laugh.  So even though I have a lot of words between here and The End, I know it's going to be a fun ride!
Oh, and stay tuned.  As soon as my editor gives me the okay this week, I'll announce the actual titles of the Shame and Terric series and (hopefully) the titles of both book 1 and book 2!  Who knows? I might even post an excerpt.
🙂