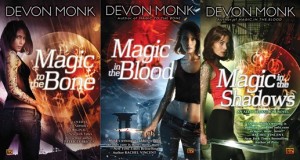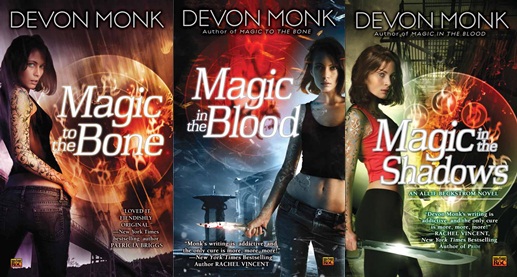 The last Allie Beckstrom book, Magic for a Price, came out this week and I asked readers what I should do to celebrate.  You all had great suggestions, so I'm going to try to incorporate as many of them as I can.
Starting tomorrow, Saturday November 10th, I will be blogging (hopefully) once a day for nine days.  Each day I will talk about one of the books in the series, share secrets, make comments, and maybe post cut scenes (though I don't have a lot of those, really.)
If you leave a comment on my blog post (not Facebook, Livejournal, Twitter or any other place) you will be in the running to win a prize that day!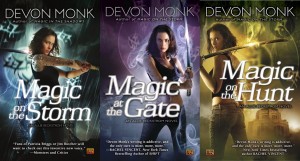 I will pull three winners each day (starting Sunday for Saturday's winner).  I will give away:
1- signed cover flat
1 – signed ARC of that day's book (for instance the first ARC will be for Magic to the Bone) and it might  have my comments in the margins.
1 – signed copy of Magic for a Price
I will mail international.  If winners don't contact me in a week's time, I'll redraw or mail to the first person who replies to a re-post of the unclaimed prizes.