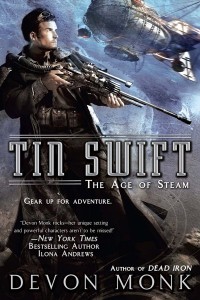 I have some good news I've been keeping hush-hush, but can finally reveal.  Ready?
Book #3 in the Age of Steam steampunk series is a go!
Title: COLD COPPER
Release: July 2013
Format: Trade paperback and ebook
I am so excited to continue the adventure with Cedar Hunt, Mae Lindson, Rose Small, Captain Hink and those wily Madder brothers! As a matter of fact, this is the current book I am working on, so I can tell you with some measure of certainty that it has been great fun so far.
But wait!  There's more news!!!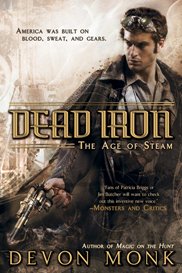 Book #1, DEAD IRON will be released in mass market paperback format next summer too! Probably just before or in conjunction with COLD COPPER's release.  So if paperback is your favorite format, or if you've been waiting to catch it at an even lower price, we've got you covered.
Here's the line up for the Age of Steam series so far:
1. DEAD IRON
2. TIN SWIFT
3. COLD COPPER
This, of course, would not be possible without all of my fantastic readers.   Thank you so much for reading the books, talking them up, and sharing them with friends.  You people are AMAZING!!