This arrived on my doorstep last week: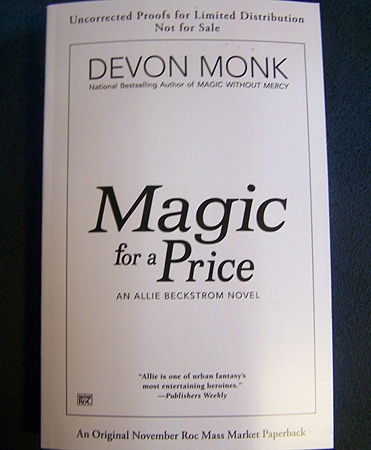 The last book in the Allie Beckstrom series!  (Well, there will be two spin-off books featuring Shame and Terric and other familiar characters, but this is the last book from Allie's point of view.)
I'm going to be doing several giveaways of the advanced *uncorrected* copy of MAGIC FOR A PRICE, and the first giveaway is over on the Deadline Dames today! Just click here and you will be taken to the post, where I'm asking for your reading recommendations.  Two people will win a copy (to be announced on the Deadline Dames on Thursday of this week) and after that, I'll run another giveaway.
Yes, this is open internationally.
More news soon!  Lots of good stuff is a-cooking!