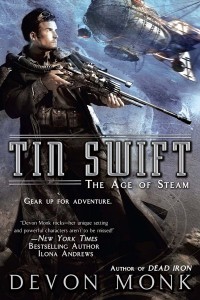 To celebrate TIN SWIFT coming out July 3, I'm going to do a twenty day, twenty blog tour starting June 19th. There will be plenty of goodies to win.  We will be giving away copies of TIN SWIFT, cool magnets, and bookmarks!
Not just *any* bookmark. These will be signed by me. Heck, they are made by my own two hands!
I'm a relatively crafty person and enjoy making things. I wanted to make a bookmark that featured the Swift, the awesome little airship in TIN SWIFT.
I looked for days for airship charms, buttons, art, sculptures, but couldn't find what I wanted.  So in true steampunk spirit, I (and my dear hubby) decided to make our own airship! Between the two of us, some beads, wire, paint, glue, ribbons, jewels, and a couple dozen trips to craft stores, we created these: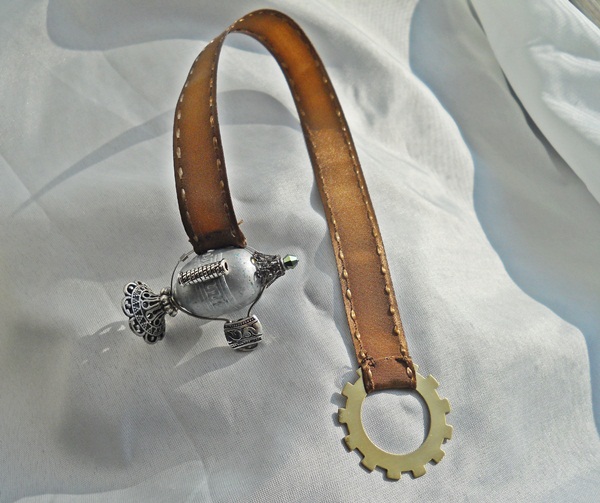 Exactly twenty TIN SWIFT one-of-a-kind airship bookmarks will be given away. Each is hand-stitched, hand-painted, and hand-made by me and my hubby. They are also each signed by me: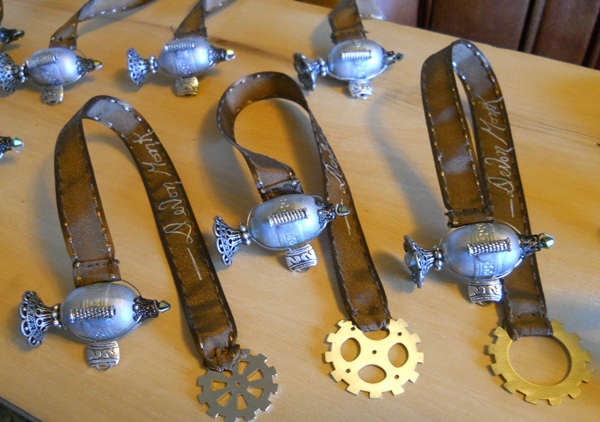 And look pretty darn great in a book: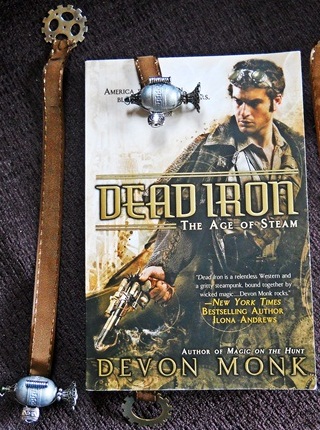 🙂