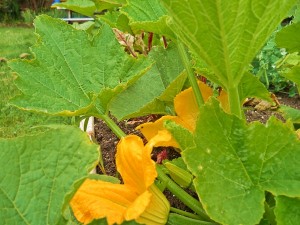 The TIN SWIFT blog tour starts tomorrow! I will post the blog link tomorrow as soon as it's live, so stay tuned.
I've been so busy putting the finishing touches on the TIN SWIFT blog tour that I have neglected to water the garden for a week (or two). When I ran outside to check it yesterday, expecting to find a handful of dusty dead plants, I was astonished.  Every plant was huge!  It was like someone had poured super-growth formula on it over night.
Veggies are sprouting and some are ready to harvest. We ate fresh sweet peas on our salad last night (yum!) and I think it's time to cut some of my fresh herbs.
Apparently, neglect makes your garden grow.
This works for me.
But it's not just the garden. Everything in our yard suddenly went from "grow a little, plenty of time" to "GROW RIGHT NOW! NOW! FASTER! BEFORE RUN OUT OF SUMMER!" (yes, my plants talk like Hulk).
Last year, summer weather arrived about a month late here in the Willamette Valley, and we didn't start seeing hot dry days until July.  This year seems to be following a similar pattern.  If you look at the sky with the huge white and gray cumulus clouds bumbling across the blue, you'd think it was still May. I have my office window open right now and need a sweater to ward off the fresh, but cold breeze.
The plants know it is summer and they have banded together, a riotous mess of green intent on taking over my once tidy beds. Oh, I'll go out there and do what I can to wrestle them back in place, sort out the blooms from the weeds and trim the overachievers back to realistic measures.
But I think the yard got the drop on me this year, and I might just need to make myself a cup of coffee, pull out a lawn chair, and get comfortable living with the wild things.