After a sharp-eyed (and thoughtful) reader contacted me yesterday to say she had seen a cover for MAGIC FOR A PRICE posted on a blog (and wanted to know if she could share it), I checked with my editor to see if we had a final version. Indeed we do!
Here it is!  Allie Beckstrom book #9, MAGIC FOR A PRICE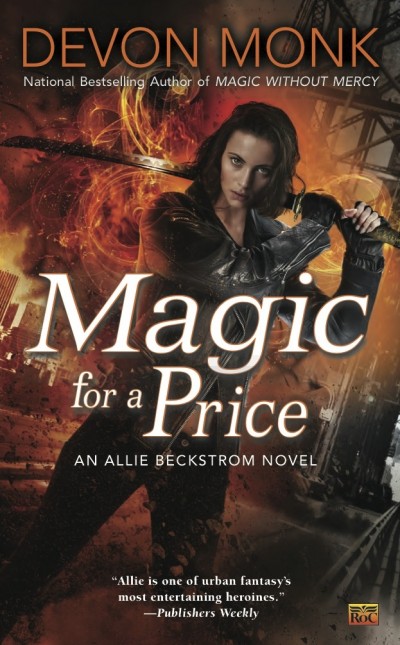 What do you think?  I LOVE it. Once again the amazing artist Larry Rostant and Penguin's art department have outdone themselves.
My suggestion for the mood of the cover was something along the lines of: "This is the last book in the series. Allie must face the final battle, wage the last war and stand against the imminent apocalypse…."