TIN SWIFT Blog Tour
TIN SWIFT will be out July 3rd, but you can read the next exciting chapter of TIN SWIFT's prequel short story, HANG FIRE today!  Just click away to these fine blogs, read the next installment, and enter to win steampunk goodies, including a copy of TIN SWIFT and a handmade airship bookmark! The blog tour runs Monday through Friday, so tune in  Monday, July 2nd for the next chapter and more chances to win!
Chapter Three: Tote Bag 'n' Blogs
Chapter One: Candace's Book Blog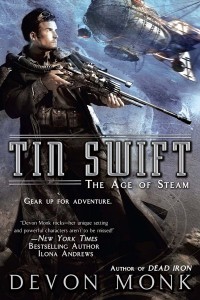 ****************
Other Excellent Things
I am going to tackle a knitting project this weekend. I promised a fellow steampunk author, Tiffany Trent, whose YA steampunk fantasy THE UNNATURALISTS comes out August 14, 2012…(pause for gorgeous cover of book….)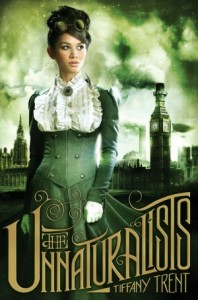 …that I'd make her a pair of fingerless mitts. I promised her that TWO years ago. I have been a total knit failure.  I've started two different styles of gloves for her and have hated both pairs.  This weekend, armed with a variety of patterns I plan to modify for that "steampunk" feeling,  I will once again tear out the glove I knitted and get clicking on the needles.
Wish me luck. I'm so gonna need it.
🙂