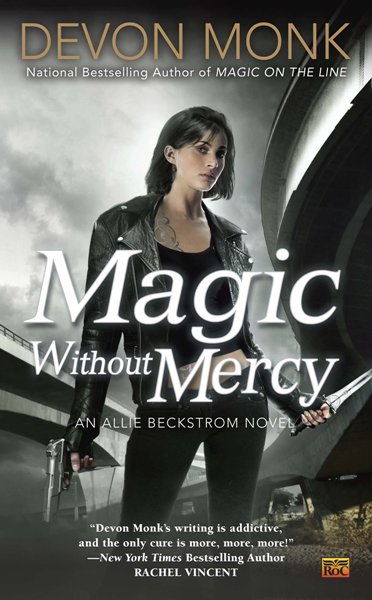 Today's the day! MAGIC WITHOUT MERCY is officially on shelves in the US.
For readers in the UK, MAGIC WITHOUT MERCY will be in stores May 10th. My wonderful UK publisher will be be simultaneously releasing MAGIC WITHOUT MERCY, MAGIC IN THE SHADOWS, and MAGIC ON THE STORM on that day, all with updated covers and in  matching paperback format.
Today I also found out that Barnes and Noble chose MAGIC WITHOUT MERCY as one of their April Bookseller's pick! How cool is that?
Here's a link to Tor.com where you can see all of Barnes and Noble's picks for the month.
Also, if you want one more chance to win a signed copy of MAGIC WITHOUT MERCY, click here to be taken to the Deadline Dames, where I am doing a giveaway!