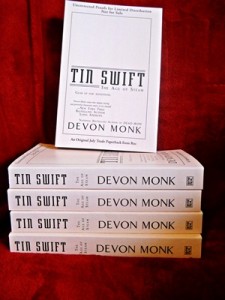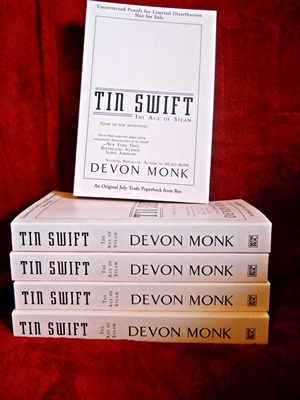 The random number generator has spoken! And the winners of the advanced (uncorrected proofs) of TIN SWIFT are:
Tobi Summers  who said:Ooh, I'd like to be entered! Thanks for the awesome giveaway!
Katy who said:So excited for this book!
Val who said:OOH!!! Pick me please. Me, me, me! I love all your books and can't wait for release day to read this one.
sienny who said:steampunk? i'd love to try it, thanks!!
Jenna Scarberry who said: Oooooh! Please pick me!I have all your other books and this would be a HUGE feather in the proverbial cap!
Please contact me with your mailing address via the email link here on the blog.  If I don't hear from a winner by next Sunday, April 1st, I will choose new winners.