Rinda Elliott (awesome writer and fellow Deadline Dame) mentioned she'd love a pair of fingerless gloves some day.  I told her since I knit for fun, I'd be happy to make her a pair.
I finally finished them! (It may have taken me over a year to knit these in my snippets of free time. Thank goodness Rinda was willing to be patient!)  I ended up making three pairs, because I was worried the wool in the first two pairs would be too scratchy. The last pair are super soft. 🙂
Rinda just got the gloves today  (and says she loves them! Yay!) which means I can share photos. Links to the patterns are also included.
Rasen by Izumi Ouchi
Pattern in Fibertarian (Japanese)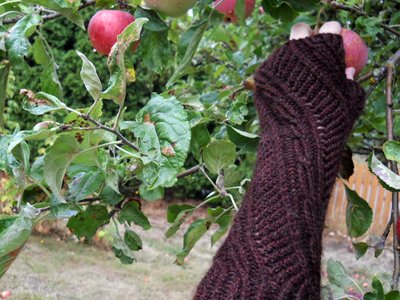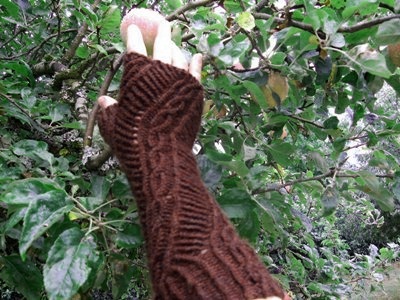 Helix by Kira K Designs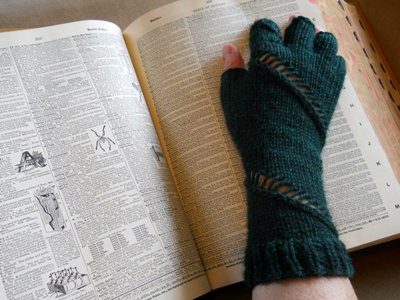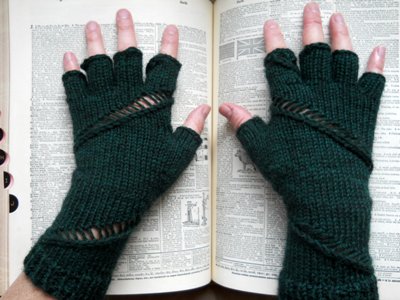 Fire and Ice by Roz Marcotte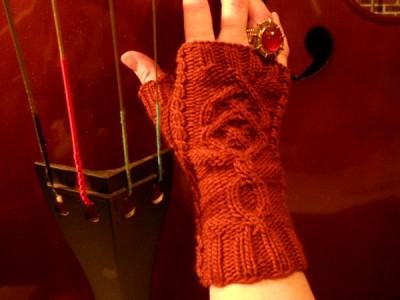 The whole kit and kaboodle: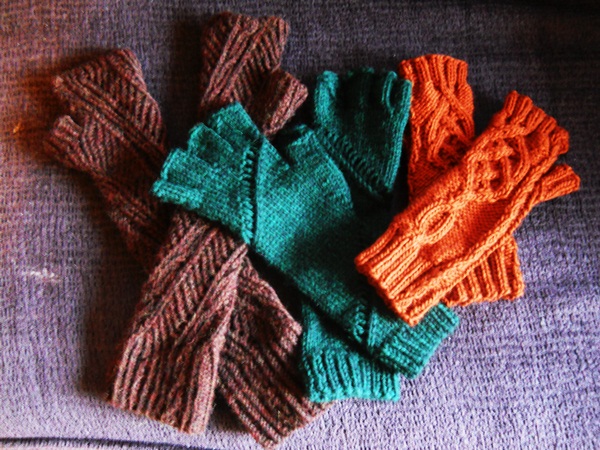 What do you think? Pretty good patterns? I like the green pair (Helix) so much, I might knit myself a set someday. You know.  In my free time.  🙂