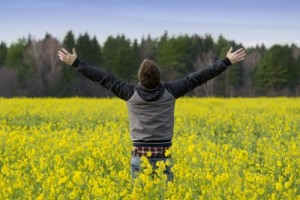 I suddenly realized it's been over a year since I've gone to my local library.  To be fair, last year was very, very busy for me, and my "free time"  was usually the hour between 12:00-1:00 am (my mornings started at 6:00 am).  So, yeah, not a lot of extra time to do stuff.
This year, I've been trying to better schedule my days.  Work will always keep me busy (hope, hope!) and that's as it should be. But I want to have a little "living" time too, and I'm doing what I can to see that it happens.
For one thing, I will be attending Emerald City Comic Con at the end of March.  I've been meaning to go for years, but I'm actually going to do it this year!  I'm going just to have fun and see what a comic con is all about.  I'll try to take plenty of pictures. 🙂
I know I'm not the only one who forgets to make time to do the things I love.  Are you like that too?  When was the last time you went to the library (assuming you love going to the library)?  Or took a day trip?  When was the last time you picked up some hobby you'd set aside and thought, "oh, right. NOW I remember why I loved doing this so much"? Or tuned into your favorite show, or took a walk in a park?
If it's been awhile, well, I'm sending you a little wish in hope that you can do a fun little thing again soon.  Life goes by pretty quickly.  I wouldn't want any of us to miss out on smelling the wildflowers* growing by the road.
*unless, of course, we're allergic to them. In that case, we will just admire them from afar.