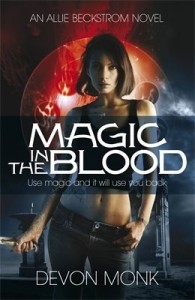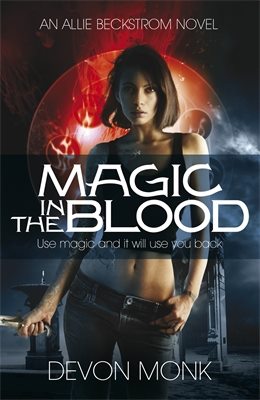 MAGIC IN THE BLOOD is in UK stores now!
I'm so excited!  Let's do a giveaway!  I have* six (6) signed copies of the UK release of  MAGIC IN THE BLOOD.
This giveaway is for non-US residents only.  (Don't worry, I will do more giveaways for everyone soon!)
Please leave a comment here.  I will use the random number generator to pull winners Friday, January 13th PST.
If you'd like a sneak peak at the UK cover for book 3, MAGIC IN THE SHADOWS, head over to Facebook and check out my publisher's page.
*Funny but true: last time I did a giveaway for book #1's UK release, I wrote the blog post and said I'd giveaway a couple books since I'd only received 2 books (my author copies) Just as I hit "send" a delivery gal showed up with my extra copies that the publisher kindly supplied me for giveaways and I revised my blog post to give away more copies.
Today? I was just done with this post, ready to offer my 2 author copies of the book.  My dog, Mojo, started barking.  I looked outside.  Yep. A delivery gal was walking up to the back porch with extra copies.
Do you think my publisher is psychic and knows when I'm blogging?  Do you think I'm being spied on?  *shifty-eyes*