Hey!  How have you been?  I've been working and juggling holiday craziness and drinking too much coffee.  So, you know…normal.
And now I can share the title for book #9 of the Allie Beckstrom series.  Ready?
MAGIC FOR A PRICE
The series list in order is: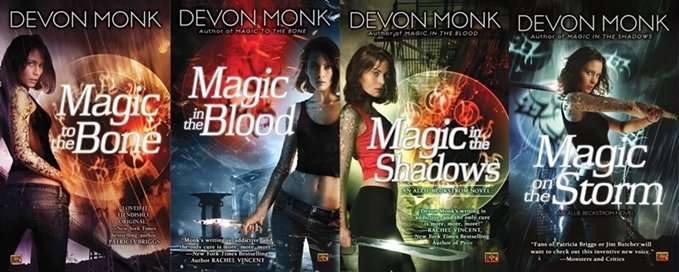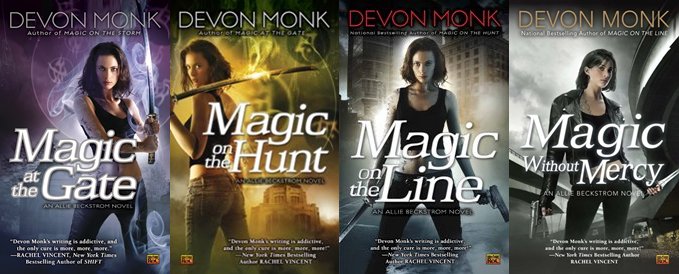 …and MAGIC FOR A PRICE
It's sort of crazy and amazing to look back on these covers and think that the first book came out almost exactly three years ago.  I feel so very lucky and happy to have had the chance to write these books, and am a little sad and excited to be writing book nine.
People have asked me if this is the end of the Allie books.  No.  Well, yes.  Well…maybe. MAGIC FOR A PRICE will be the last in the storyline that started with MAGIC TO THE BONE.  But I am hoping to visit Allie's world and hang out with everyone again soon.
Meanwhile…let's talk holidays.  Do you need to buy a gift for someone and want it to be a book?  Excellent!
Over on the Deadline Dames, readers have chimed in to tell us their favorite books of 2011.  You can browse and click on over 100 titles posted there.  So much book goodness, I just had to share!  You can see the awesome list here.