We had the lovely adventure of our furnace breaking this week.  It was below freezing outside, and pretty darn cold inside.  In my last blog post I joked that maybe I'd knit something to keep warm.
And I did.  Took me 45 minutes or so, while waiting for kid youngest at an appointment.  Want to see?
(Please excuse my messy hair, and generally un-done-up look.  Was cold and tired when snapping photo)
NOSE WARMER!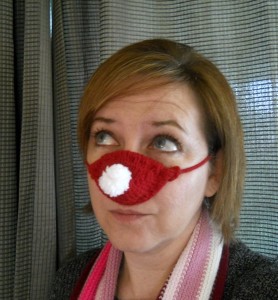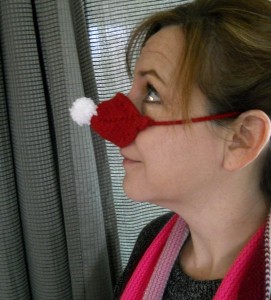 Take that, Jack Frost! You ain't nipping at this nose!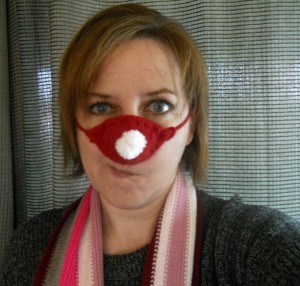 Nose Warmer pattern by Amy R. Singer, Knitty.com