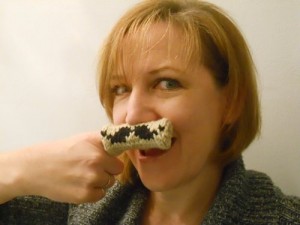 I know I've been a little slack in my blogging, and I'll do what I can to pick that up, starting with this Post Of Listiness!
Writing:
I am currently working feverishly to get the 9th book in the Allie Beckstrom series done before the beginning of the year.  For those of you keeping score, I am not even halfway into the book yet.  That means I'm gonna be a hardworking mama this holiday season.  But the book is outlined and I am SO excited about how I think it's going to turn out.  I have some surprises in store for Allie and the gang.  Might even surprise a few readers!
I received the revision notes for TIN SWIFT, book 2 in the Age of Steam steampunk series.  My editor LOVED it!  (yay!)  These revisions are due not long after the Allie book is due, so I will also be a hardworking mama after the holiday season.
Oh, and did I mention I just got in proofs for MAGIC WITHOUT MERCY?  Yup.  Those are due back in a couple weeks.
Feast or famine, my friends, and the deadlines are feasting this December. 🙂
When it rains, it freezes:
The furnace kicked the bucket last night.  We have no heat in the house.  It is below freezing outside and just above freezing inside.  I look like an extra in a a Dickens' Christmas play: hat, fingerless gloves, two layers of sweaters, scarves, two sets of socks, blanket, sorrowful expression.
I am wondering why I've never knit myself a nose warmer.  Perhaps something like this
Mailings:
I owe some people books and will hopefully be getting those in the mail tomorrow.  If you don't see something I owe you by…let's say next Wednesday, please drop me an email.
Cool stuff:
All Things Urban Fantasy is running a 2011 Paranormal Cover Art Awards!
I am very excited to see DEAD IRON is up for the Best Paranormal Steampunk Cover and hope you'll head over and take a look at all the great covers and vote for your favorite.
But what I really wanted to point out was that Cliff Nielsen, who is the fabulous artist for DEAD IRON and TIN SWIFT has SEVEN covers on the ballot!  Congratulations, Cliff!
I think he does awesome work, and I hope if you agree, you'll make sure to cast a vote his way.