I've probably mentioned here that I knit for fun and for stress relief, right? Well, I've been a little stressed out about my seventh book, MAGIC ON THE LINE coming out, and also about turning in the second steampunk novel, TIN SWIFT.
I've probably proved how stressed I am by showing you this Halloween costume I knit: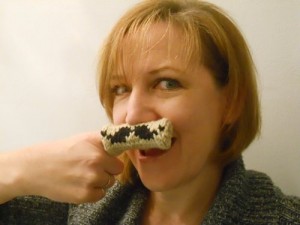 And this Halloween hat I knit: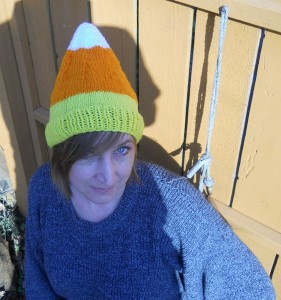 But now I'm going to prove what a big ol' geek I am.  This Halloween, I also knit this: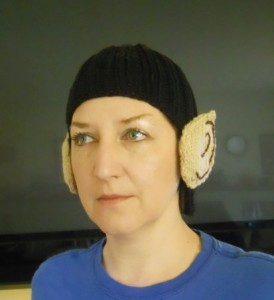 Yes, that is a Spock Hat. You just can not get any old school nerdier than that.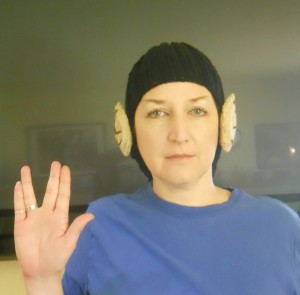 Knit long and prosper.
Thank you to Becca Stundel for the awesome Spock hat pattern!