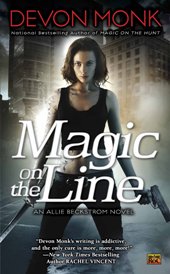 MAGIC ON THE LINE is over on Tor.com today as a Barnes& Noble Bookseller's Picks.
My awesome editor Anne Sowards wrote an introduction for the blog post, which is followed by a  juicy excerpt from the book.
Check it out:  Click here.
I will be at OryCon over the weekend, and I'll do my best to post updates and pics. If you want to keep up with me, be sure to follow me on Facebook and Twitter.
Think I should  wear the Spock Hat?
😉