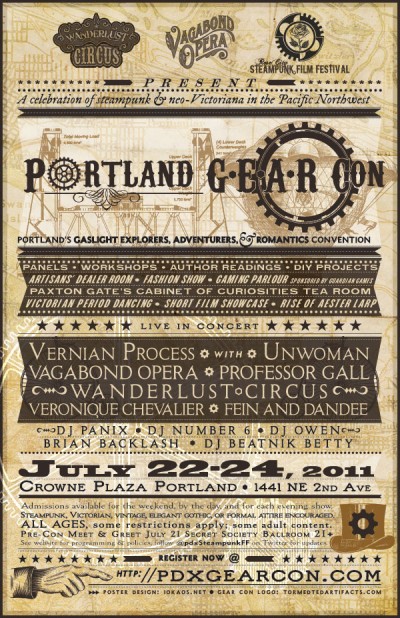 This weekend the first ever, G.aslight E.xplorers, A.dventurers & R.omantics Convetion=GEAR Con will be taking place in Portland, Oregon!
I had hoped to spend a good deal of my weekend at the event, but it's looking more and more like I might only be able to attend on Friday, July 22nd.  I'm hoping I can juggle in more time but my visit may be all too brief. 🙁
I will be sure to bring my camera and take loads of pictures, and give a full report.  If you are thinking about going to this event (and you should be!) and see me walking the halls, please say hi!  We can talk steampunk, or writing, or knitting, or any manner of things.
My next adventure: I will be SIGNING AT POWELLS in Beaverton Tuesday AUGUST 2nd, at 7pm.  I'll read from the book, or heck, just  hang out, drink coffee, chat and knit.  I'll be wearing my steampunk gear. Will you?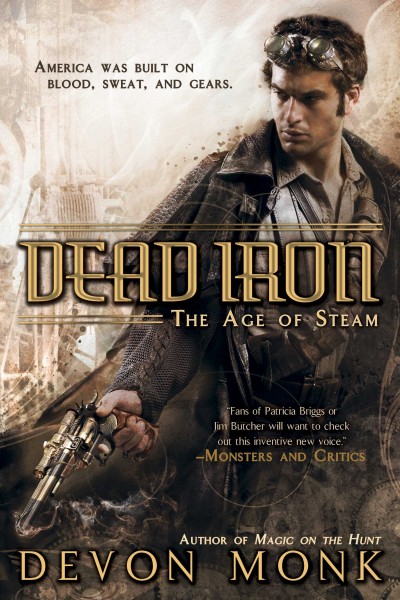 I want to say that I am very excited and happy to hear so many people are enjoying DEAD IRON!  To all you bloggers who give DEAD IRON a try and post a review–Thank You!! To all you readers who give DEAD IRON a try and enjoy it, or talk about it, or pass it on to a friend, or request it for a library (or any of the other awesome things readers do), Thank You!
I am currently working on book 2, and am loving where the characters are taking the story.  There's a lot of fun, danger and plum craziness ahead for everyone.  I can't wait to share it with you all!