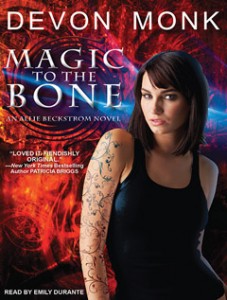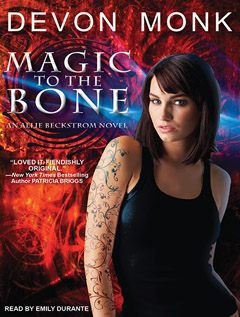 I have a goal today.  It's a pretty simple goal, really: Finish The Book.
I'm writing MAGIC WITHOUT MERCY, book #8 in the Allie Beckstrom series.  It is due Monday the 20th, and I have not finished the draft yet.  Can I finish the draft and revise the book into decent shape to hand to my editor in five days? I believe I can.  But I have a sneaking suspicion I will be a complete absentminded unglued mess both during and after the process.
I should probably not be allowed to hold babies, run air traffic control, or count fish.  For that matter, I am switching to slip on shoes to avoid the difficulty of tying laces, and am wearing shirts that require no buttoning.  All of my braincells–all three of them I have left–will be burning the midnight oil to get this book done. (so if you see smoke coming out of my ears, do not fret.)
I will, of course, really need to lean on my organizational skills to get everything done in time.  Unfortunately, I have no organizational skills.  🙂
If I owe you an email, please be patient with me.  I know I'm running out of time to answer, (esp. kind bloggers who have invited me to Q&A's) I will try to actually look at my calendar and figure out what days I am not already booked and go through my email inbox(s) this Friday.
If I owe you something in the mail, please be patient with me.  I'll try to get everything boxed, bagged, enveloped, weighed, stamped and shipped Friday.
If you see me on Twitter or Facebook, do not worry.  It is probably because I have taken a five minute break and poured myself coffee to oil my braincells.  I need little breaks,  gasps of real air outside the story world, as I bring a book to its end. Twitter and Facebook usually give me just enough "off brain" time without eating up my day.
So that's it.  That's my goal.  How about you?  How's your middle-of-the-week looking?