This is it!!  MAGIC ON THE HUNT, the sixth book in the Allie Beckstrom series, is out today!!
(Excuse me for a moment while I take a deep breath and scream in joy)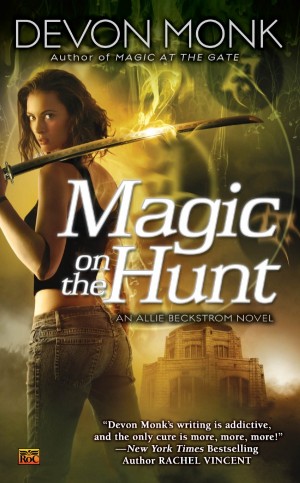 I am so happy and grateful for the chance to tell Allie's story!!  Days like this, when all the hard work adds up to a real live book in real live stores and hopefully in real live readers' hands, makes me want to say: thank you, Thank You, THANK YOU, Dear Readers! Without you, this story would never have happened.
So to celebrate the book release, I am giving away some prizes (including books and Stone the gargoyle) over on the DEADLINE DAMES today.
Please CLICK HERE to head over to the Dames if you'd like to enter your name in the giveaway.
Thank you, happy reading, and good luck!