For anyone who has been looking for my knit gargoyle pattern, I have updated it (made corrections) and you can find it here:
Stone the Gargoyle Knitting Pattern
Stone comes in two sizes.  Small…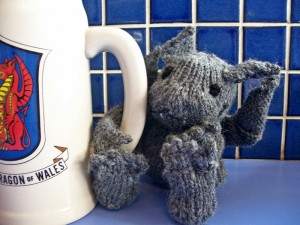 …and big!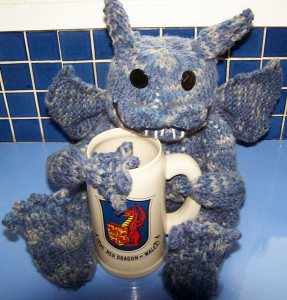 But the pattern is the same for both–it's only the yarn and needle size that changes.
He comes in one style.  Adorable: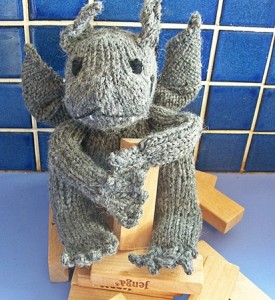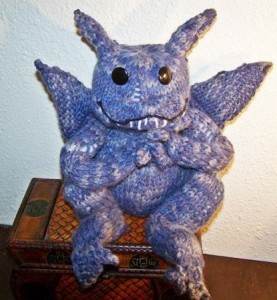 And besides being a super awesome gargoyle buddy who will keep you safe from things that go bump in the night, he is also an avid reader:
I will be giving away the big Stone pictured here.  More details on that, as soon as I have them!