The seventh book in the Allie Beckstrom series, MAGIC ON THE LINE is due to my editor tomorrow.   Eeek!
So today is a drive-by knitting post.
My best friend and first reader, Dejsha, likes to read in bed at night.  Her hands get cold when she's holding the book.  So I came up with the idea of reading gloves that keep the index finger and thumb free for turning the pages, and mitten the other fingers for warmth.  I modified a pattern (which didn't work out as well as I'd hoped) had to do a lot more fiddling than I'd expected, but finally finished them.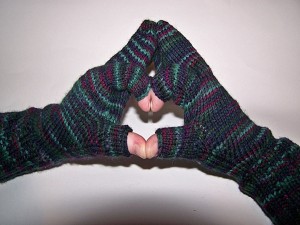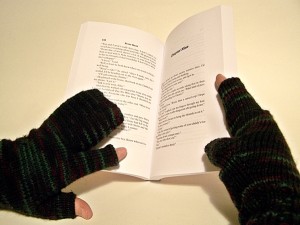 And just to show that I wasn't kidding when I said I'm hard on needles,  here is proof.  At the beginning of the project they were  double pointed and wonderful.  Now they are broken and corpsified.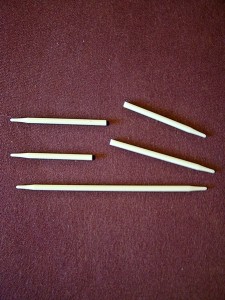 But she really does like the gloves.  Totally worth it!