Quick catch up as I yoga-flex into blogging more often….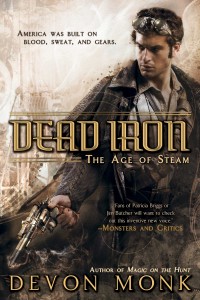 1. DEAD IRON. I spent December revising the manuscript to my editor's suggestions. She and I had a long talk on the phone about the changes she wanted me to consider, and when all was said and done, I spent a month doing a deep revision. It is the same book I originally wrote, and it is a completely different book. I am so glad I like the revision process. There's nothing like hitting your book with a hammer, watching it shatter like glass, and then having to glue pieces together, add new pieces, get rid of others and make it all look like a seamless, whole book again. (In case you can't tell, it's really hard. Luckily for me, it's also fun.)
One of my brilliant first readers told me he worried my editor's suggestions would change the book so much all the "oooh-ahhh" would be destroyed.  But after he read the revisions, he was happy to tell me the revisions didn't destroy anything. He said the book had even more "oooh-ahh".  (whew! )
DEAD IRON has also gone through a copy edit/minor revision pass. (Did that last week) We want it spiffed up good and shiny before sending it out for quotes. That means people are going to read it! People are going to tell me if they like it or not!  I am so nervous!!  *flails around Kermit-the-frog style*
2. M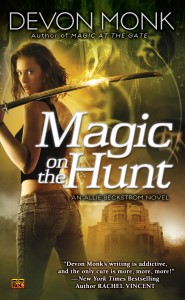 AGIC ON THE HUNT. I've updated the book page (on my web site here) and added the back cover description.  I'll get an excerpt up soon too, so be on the look out for that.
Yesterday morning the ARCs showed up on my doorstep (like magic!) I still need to do a little organizing to make sure I send copies to where they've been promised, but I hope to have few I can give away.
3. I have some good news to announce, but I am out of time!  Promise I'll announce it tomorrow!