Here it is!  My shiny new redesigned web page.  I love it!!
There are a few more things I'll be doing to it over time, but feel free to take a look around and let me know what you think about it.
I'd like to take a moment to give a HUGE shout out to the fantastically talented, and outrageously generous ILONA ANDREWS who is the sole genius behind the redesign.  Thank you, Ilona!  You are awesome times three.
And now…to celebrate the new design…I am giving away free books!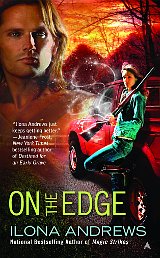 Rose Drayton lives on the Edge, between the world of the Broken (where people drive cars, shop at Wal-Mart, and magic is a fairy tale) and the Weird (where blueblood aristocrats rule, changelings roam, and the strength of your magic can change your destiny). Only Edgers like Rose can easily travel from one world to the next, but they never truly belong in either.
Rose thought if she practiced her magic, she could build a better life for herself. But things didn't turn out how she planned, and now she works a minimum wage, off the books job in the Broken just to survive. Then Declan Camarine, a blueblood noble straight out of the deepest part of the Weird, comes into her life, determined to have her (and her power).
But when a terrible danger invades the Edge from the Weird, a flood of creatures hungry for magic, Declan and Rose must work together to destroy them—or they'll devour the Edge and everyone in it.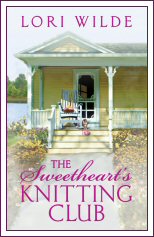 (signed)
esse Calloway was once the brooding bad boy of Twilight, and Flynn McGregor was the girl who meant the world to him. But he never truly fit in, and before long all his opportunities—for romance, for success—slipped away. Now he's back, all grown up and ready to even the score. Ready to find the woman who should have been his and make her happier than she ever thought possible.
Flynn hasn't forgotten about Jesse. But she's made a life for herself in Twilight, a life of friends, family, and the Sweetheart's Knitting Club, the ladies she keeps in stitches even though she doesn't know her purls from her pearls. So when the sparks fly once more, she'll have to decide if she can trust Jesse again . . . and if her high school sweetheart can become her forever love.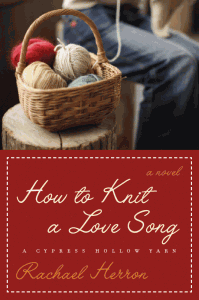 (signed)
"Abigail Durant is on the run from a psychopathic lover. When her good friend Eliza Carpenter, a legend in the knitting world, leaves her a cottage, the land it occupies, and all its contents, she hightails it from San Diego to the central California coast to claim her inheritance. But Eliza's nephew, the strong-willed and stunningly attractive rancher Cade MacArthur, expected to inherit everything and is now understandably upset at what he considers her claim-jumping. Undaunted, Abigail is determined to create a new life for herself, using Eliza's generous gift to establish her dream of a shop and retreat for other knitters." —Lynne Welch, Booklist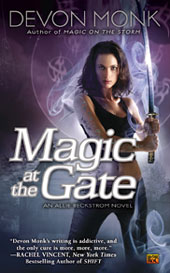 (signed)
Allie Beckstrom's lover, Zayvion Jones, is a Guardian of the Gate, imbued with both light and dark magic and responsible for ensuring that those energies don't mix. But Zayvion lies in a coma, his soul trapped in death's realm. And when Allie discovers that the only way to save Zayvion is to sacrifice her very own magical essence, she makes a decision that may have grave consequences for the entire world.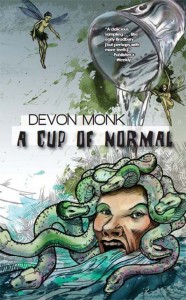 (signed)
These twenty-two short stories are measured out with a cup of normal and a pound of the fantastic.
…A normal little girl in a city made of gears, takes on the world to save a toy….A normal ancient monster living in Seattle, must decide if love is worth trusting a hero…A normal patchwork woman and her two-headed boyfriend stitch their life and farm together with needle, thread, and time…a normal vampire in a knitting shop must face sun-drenched secrets…a normal snow creature's wish changes a mad man's life…a normal man breaks reality with a hamster…and yes, a normal little robot, defines how extraordinary friendship can be.
Poignant, bittersweet, frightening, and funny, these stories pour out worlds that are both lovely and odd, darkly strange and tantalizingly familiar, where no matter how fantastic the setting or situation, love, freedom, and hope find a way to take root and thrive.
Just leave a comment here, and tell me which of the books you'd like to win.  I'll draw 5 names on Sunday before midnight PST so I can get them out in Monday's mail.